In the last two or three years, Ubisoft has considerably transformed and improved its company image and is slowly regaining trust from players. This likely comes following the end of 2014, where the company was making the headlines for having had one of its worst years in terms of PR and corporate image. Some critics even went so far as to placing them on the same level as Electronic Arts, which has been infamous for deceiving fans and creating public outrage throughout its existence, in addition to being voted "Worst company in America" several consecutive years in the past.
Around that time, Ubisoft drew a lot of hate from the press and fans and had its fair share of controversies, including:
Downgrading the visuals and graphics of their games (Watch Dogs, Rainbow Six Siege, The Division)
Press embargos set until several hours after the launch of Assassin's Creed Unity, a likely attempt to delay bad press and hide the technical problems and overall quality of the game long enough to generate day one sales from fans
Pumping out new iterations of their series each year (Assassin's Creed and Far Cry, most notably), which leads to games feeling more like DLCs and extensions than meaningful evolutions of the franchises
Implementing microtransactions going up to $99.99 in an already full-priced, $60 game (Assassin's Creed Unity, once again).
These are only a part of what caused Ubisoft a negative image. But when I look at Ubisoft today, it all feels like a long time ago. They seem committed to being better and are taking significant actions to regain their fans' trust. So how are they doing it exactly?
Monetization
First, regarding the monetization aspect, I think they are learning their lessons. While I personally understand the need for a company to make money and respect it for experimenting with new sources of revenue or ways to generate income, I think there should be a limit as to what can be considered acceptable. Ubisoft is experimenting and slowly finding its marks. They are taking notes of their past mistakes and are slowly discovering revenue models that are both sustainable for them and feel acceptable to the public.
I think their best example of success in that regard is Rainbow Six Siege. The game launched in December 2015, but Ubisoft announced earlier this year that the game was here to stay. They aim to keep it going for about 10 more years – up to 2028 – by regularly implementing new content and keeping the community engaged through regular eSport competitions. This creates a win-win situation as players don't feel taken advantage of. They are engaged with and can play on the same game for longer periods of time. For Ubisoft, it means they don't have to spend money and time developing a new game from scratch and can maximize their return on investment by generating steady, ongoing revenues from a single game.
Fewer games
As they transition more towards this new revenue model, Ubisoft also announced their plan to release fewer games, putting an end to years of annual game releases. Assassin's Creed, a series that previously had a new game coming out every year saw its sales and engagement among fans starting to decline. After a disappointing AC Unity and a lot of bad press, Assassin's Creed Syndicate, its successor, struggled to perform and live up to the expectations. That's when Ubisoft decided to give the series a year off in 2016 and come back in 2017 with Assassin's Creed Origins. This gave the team more time to reflect on what made the franchise successful, develop a polished game and have it feel like the first meaningful evolution of the series in years.
This turned out to be a smart move. First, the game ended up being a huge success, as its great sales confirm. Secondly, it significantly improves the company's image. Players don't like what they see as "corporate greed" and are known to be pretty vocal about it. They are growing tired of companies rushing to release hastily finished games each year to make a quick buck off of them. They feel abused and you can only abuse them so many times before they stop trusting you. Here, Ubisoft regained a lot of trust by showing some self-awareness and stopping (or at least slowing down) with this practice. They now plan on developing less games – as video game analyst Daniel Ahmad highlighted –, which will allow more resources, time and money spent on each one, thus ensuring more quality and a better perceived image among players. And all this will lead to better sales and performance of their products, as we just saw.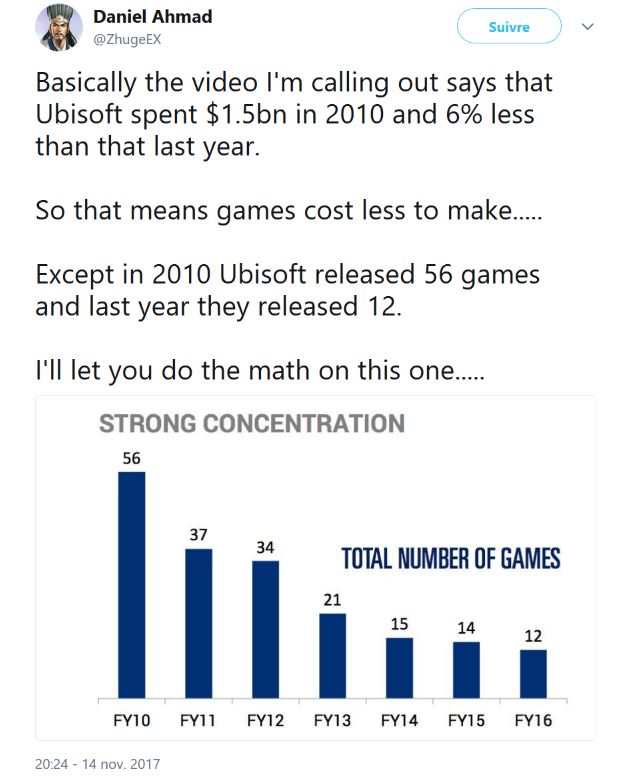 A human company: putting people at the forefront
This last point appeared to me clearly following their two latest E3 conferences (2017 and 2018). Both of them ended with Yves Guillemot, company's CEO, inviting every Ubisoft employee present at the event to join him on stage. The goal, I think, is to show the people behind the games, remind players that the company is not just a faceless entity, but composed of thousands of people just like them. In essence, project a more human image.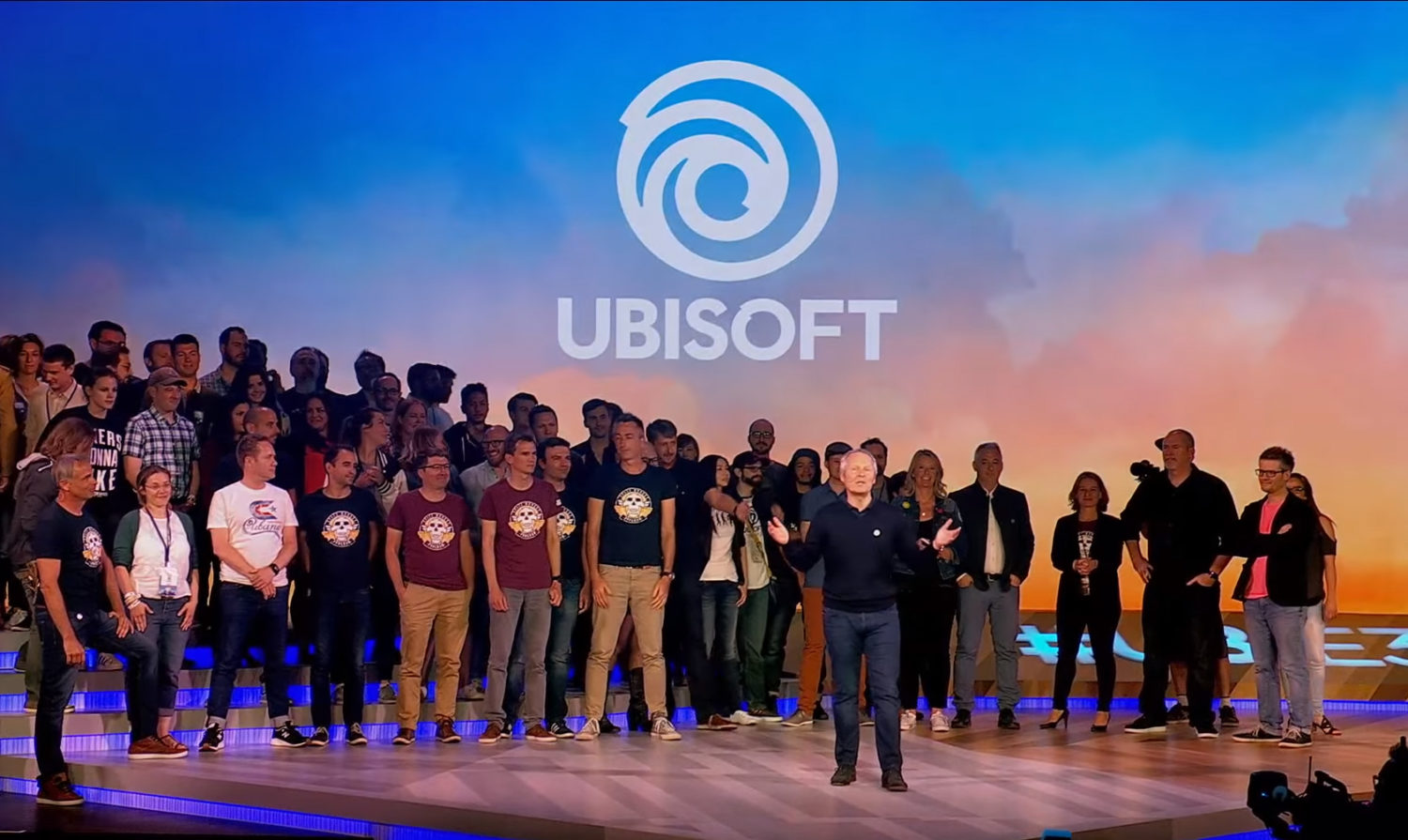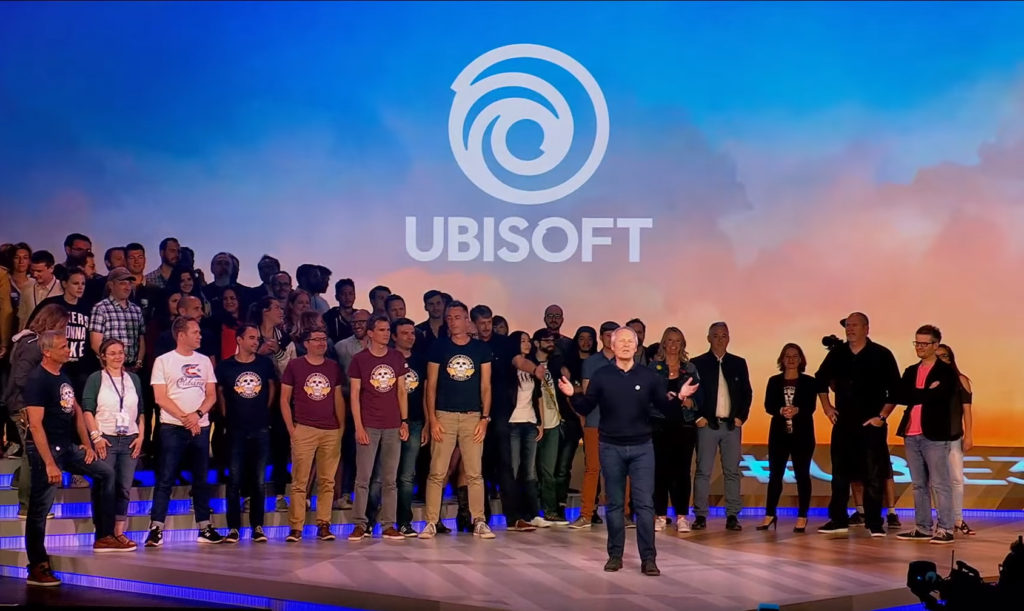 But Ubisoft goes further than just showing its own people; it partners and shows itself surrounded with celebrities that people love. In 2017, Yves Guillemot came up on stage with Shigeru Miyamoto to announce their new franchise Mario + Rabbids and their partnership with Nintendo. This even led the most emotional story from this E3 when Davide Soliani, game designer on Mario + Rabbids and avid fan of Nintendo and Shigeru Miyamoto, was filmed crying of joy and pride, seeing his idol announcing his game to the world (#DontCryUbisoftMan). The following year, Ubisoft brought actors Joseph Gordon-Levitt and Elijah Wood (Frodo Baggins from The Lord of the Rings by Peter Jackson), two very likeable figures from Hollywood. All of this positively reinforce Ubisoft's friendly, human image to the mainstream public.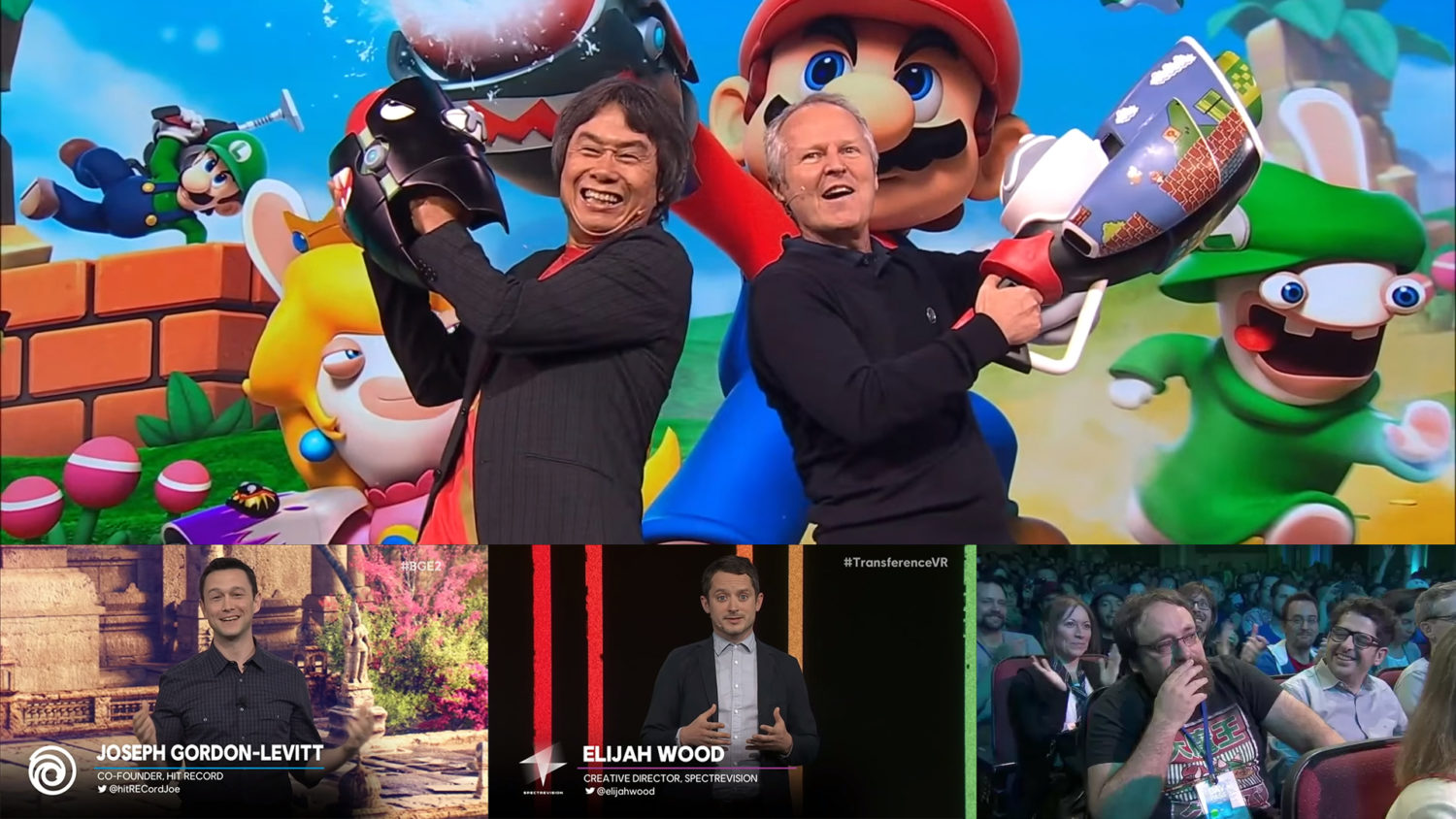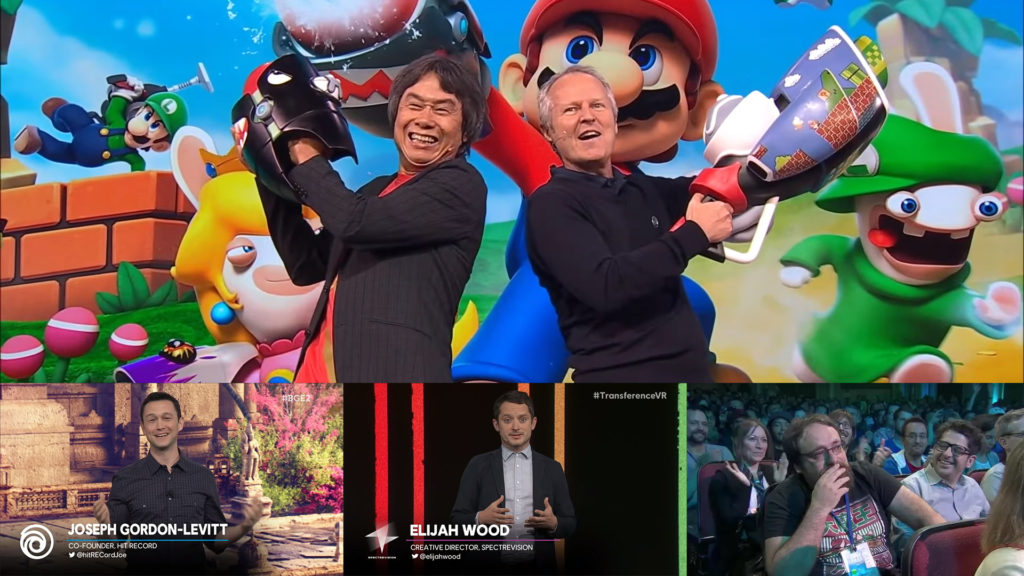 Regaining trust from players over time
While there is no denying that Ubisoft made some mistakes in the past, the company now seems committed to being better, appear more human and friendly, and better satisfy the players to regain their trust. This is crucial in an industry so competitive and that favors the "good guys". Some wounds are still fresh, and players haven't completely forgotten those mistakes. But I am confident that should Ubisoft maintain this image over time, it would eventually greatly benefit them and reinforce their position as a leader of the industry. They already are on the right tracks.