Mario is such a global phenomenon and well-known character today that it can be hard to remember or imagine that it wasn't always the case. Yet the Italian plumber became famous in the most chaotic of times and his fate was less than certain when he was first introduced to the world. He is a character that not only saved the princess but also, arguably, the video game industry all together. He is the fruit of everything Nintendo does best, in combination with brilliant marketing tactics. So how did he become so successful? What role did the NES play? And how did Nintendo first market Mario?
Before diving straight into the answer to these questions, it is important to put things back in their context. Context is a crucial aspect of this story and because the uncertain conditions from the early 80's determine every action Nintendo made at the time, it is important to paint a picture of the situation.
Context and history of Mario and the NES
As probably everybody knows by now, Mario was first introduced to the world in the arcade video game Donkey Kong in 1981. At the time he didn't even have a name and was just called Jumpman.
He returned, this time with a proper name, in 1983 with another arcade game called Mario Bros. But success came with Super Mario Bros., the first real platformer game, released in 1985 on Famicom (Family Computer, in Japan) and NES (Nintendo Entertainment System, in the US).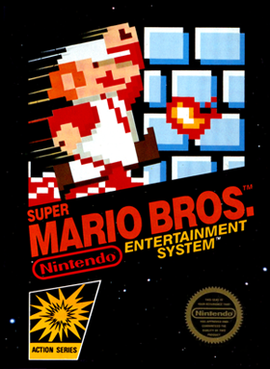 The game arrived right after the 1983 video game crash which almost killed the American industry entirely. Between 1979 and 1982, video games gained a lot of popularity. Atari and Mattel, the two leaders of the industry, saw their profit grow from less than $80 million to $471 million. Naturally, many new comers hastily jumped on the bandwagon to try to seize this lucrative opportunity. In fact, so many competitors did that the demand didn't grow fast enough to match the supply. And thus, the market became oversaturated with games, most of which just plain bad. People jumped in with dollar signs in their eyes and a gold rush mentality, thinking they didn't need to make good quality products because of how much money they were making. Retailers overestimated demand and ordered far too many games that ended up piling up on their shelves or in their stock. According to TIME, in 1983 the industry had an inventory of more than 35 million units, more than half the number sold in 1982.
Because of these huge inventories and poor quality, retailers had no choice but to compete on price. This, as we know, is a recipe for catastrophe. Games that sold for $30 in 1982 could be priced as low as $5.99 in 1983. This combination of low sales, huge price cuts and advertising costs led to many competitors going out of business. Even the industry leader and giant Atari lost $356 million and had to let a third of its payroll of 10,000 go that year. Revenues that peaked at $3.2 billion in 1983 fell to around $100 million by 1985 (a 97% drop).
Because of this critical situation, the consensus became that video games were just a fad, a trend that was bound to die and be replaced with something else. But while the industry was crashing in America in 1983, Nintendo was having great success in Japan with its Family Computer (Famicom), the Japanese version on the NES. The console sold over 500,000 units in two months. Following this accomplishment, the firm finally built up the confidence to enter America, despite its lack of experience on this market.
At first retailers were reluctant to launch the console, but they finally agreed to let Nintendo do a test launch in New York. And so, on October 18, 1985, Nintendo launched the NES in America. They sold 100,000 units in 1985, and progressively started expanding until going nation-wide by the end of 1986. From 1987 on, the NES blew up and became a massive hit in the US as the sales attest.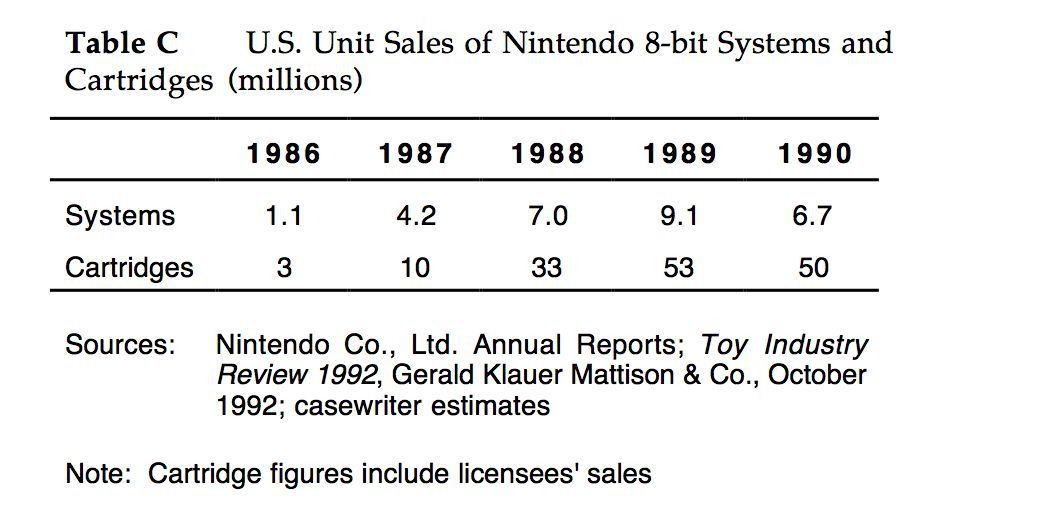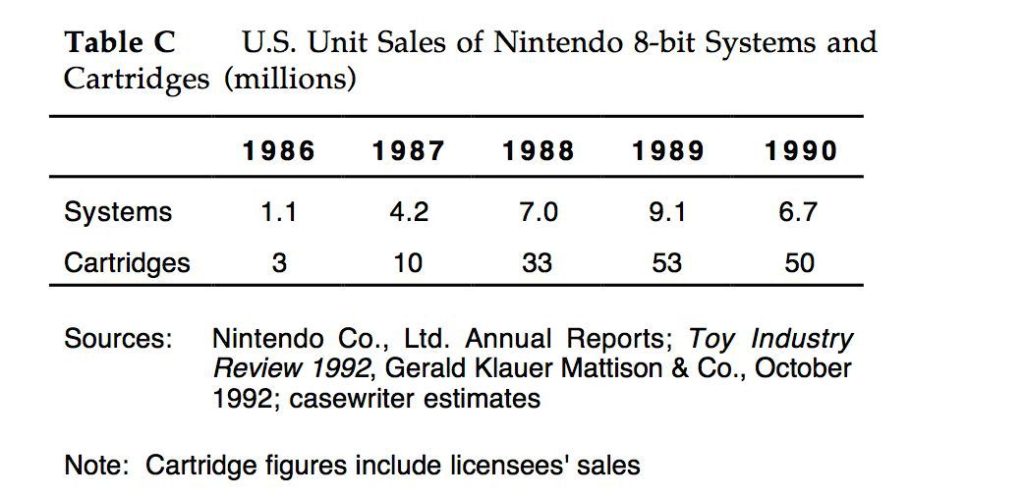 Marketing of Mario and the NES
It is commonly said that Mario's release didn't really have strategic ambitions back in 1985 or that Nintendo was more focused on gameplay quality than marketing. While this second point may be true (to some extent), Mario was a strategic choice for a million reasons.
The main challenge that Nintendo was facing was to restore trust in the industry. Trust among retailers, so they accept to sell the games, and trust among players to convince them that Nintendo delivers quality games that are worth buying.
Differentiate through quality games…
At a time where game quality was plummeting and people were competing on price, Nintendo opted for differentiation. To compensate for the negative stigma, they made the choice to deliver great quality games, which became the pillar of their strategy. In 1988, they chose to have Super Mario Bros. be sold with the NES and Duck Hunt as part of a package. A pivotal business decision that allowed players to instantly have a great game to play with and realize that Nintendo offers something different, something they have been longing for: quality entertainment. The choice to sell Super Mario Bros. with the console is partly because of Nintendo Game Master Howard Philips who had the internal task of testing every game available in the company catalogue.
… and a unique, recognizable figure: Mario
Philips settled on Mario for good reasons. With a colorful outfit, a big nose and funny moustache, the Italian plumber has a unique design that makes him an easily recognizable character. This is arguably the most important point. With an ambassador like this, you stand out and people identify you immediately. There is also no better way to deliver a message of excellence and fun like Nintendo wanted. Game-wise, Super Mario Bros. had a simple but compelling story, that took players on a rich adventure "above ground, underground, underwater and in the sky" inside a "magical world", as highlighted by its Japanese TV commercial. The gameplay feels great, even to this day, and offers exciting abilities like "transforming using hidden powers." All these reasons made Mario the ideal candidate for the job.
Nintendo Seal of Quality
But making great games is not enough. For that reason, Nintendo came up with a brilliant marketing tool to reinforce that idea: the Nintendo Seal of Quality. This golden label, placed on the back of Nintendo games cover, acted as a way for Nintendo to vouch for the quality of a game. In the mind of parents and buyers Nintendo appeared different. This simple tool made them contrast with the poor quality found in the rest of the industry. The Seal of Quality is still used to this day and was even cited by game designer Sid Meier (creator of Civilization) as one of the three most important innovations in video game history, which shows how much of an impact it made on people's mind.
The seal goes hand in hand with Nintendo's strategic decision to keep a tight control over the titles released on their platform. The firm was so obsessed with quality that it even imposed restrictions on how many games third-parties could release each year and reserved the right to reject any game that didn't meet their standards.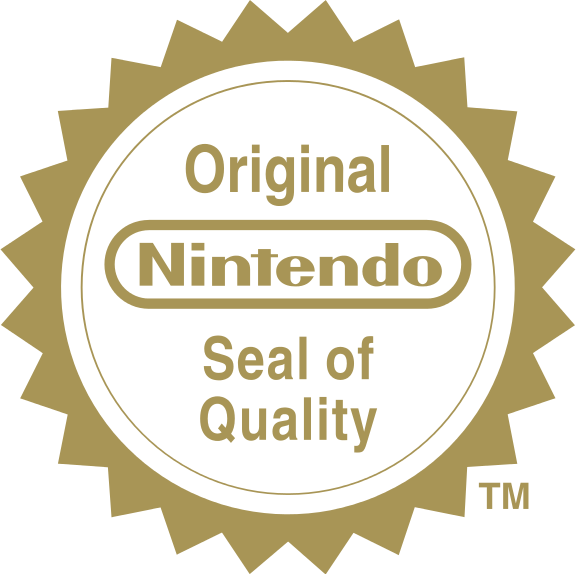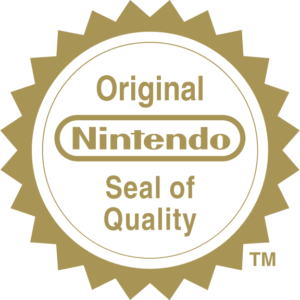 Influencers and power of association
Nintendo understood early on the importance of having their image and products associated with influencers or recognizable figures. That is why, as we saw earlier, they chose Mario as the main figure to spearhead their image of quality games and fun. In 1990, Mario became more popular than Mickey Mouse according to 'Q' rating, a survey determining how recognizable characters were to the public. He even became the most recognizable character in the world.
Another person who ranked high on that list was the person responsible for choosing Super Mario Bros. to be sold with the NES in 1988, Nintendo Game Master Howard Philips. Always with a smile and wearing his trademark bow tie, Howard Philips is a likeable figure from the Nintendo universe and especially popular among children.
Finally, to better tailor their console to the American market and further differentiate themselves, Nintendo, from the very beginning, sold the NES with a robot named R.O.B., for Robot Operating Buddy. The character could connect to the console and was synchronized to the games. It was used to emphasize the 'entertainment' aspect of the console but also to counter the bad image the media were giving video games. They wanted to clearly distinguish themselves from the competition with R.O.B. who ended up becoming a prominent figure associated with Nintendo.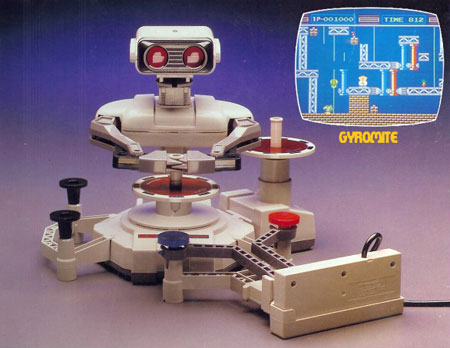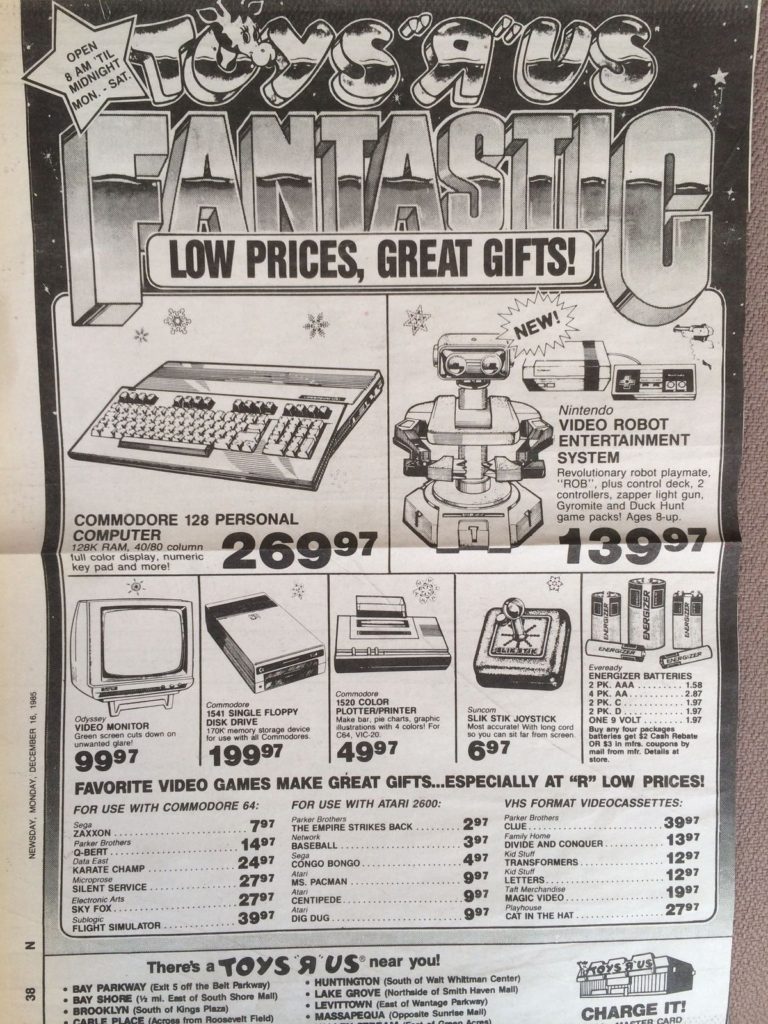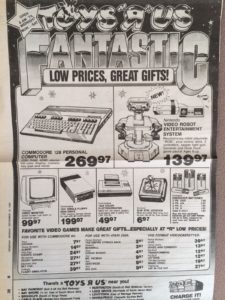 Global presence and "Nintendo Mania"
The main message that Nintendo was trying to convey, and the pillar of their strategy, is quality, because quality leads to customer satisfaction. To ensure an even greater satisfaction, the Japanese firm established a telephone hotline manned by 60 Nintendo "game counselors" who answered 50,000 calls and 14,000 letters each week from fans to provide advice and help if they were stuck in a game.
In combination with their hotline, Nintendo emulated the success, back in Japan, of its own bi-monthly magazine. Led by Howard Philips and his team, the company launched Nintendo Power to promote its games, show screenshots, share Nintendo related news and announcements and get people excited. The magazine reached a circulation of one million paid subscribers which not only made it one of the largest children's magazines in the US but also further amplified the idea of a "Nintendo universe", a "Nintendo Mania". By regularly communicating through print, it created a sense of belonging to a community, a club, something that went further than just games. At the same time, it allowed the company to effectively promote its products, develop a global presence and occupy space in people's mind.
Finally, TV commercials were an important part of the communication to position the NES and target effectively, especially at launch. As can be seen in the American commercial the console was initially mostly targeted towards young people, as you see a kid and an adolescent play using a variety of gadgets, such as guns, to make it appealing. You also barely see the console itself as it stays mainly in the background. A much more prominent figure is R.O.B. which is shown from the very beginning to create an immediate association with the product. Nintendo insists on the message of fun and entertainment to differentiate itself.
Conclusion
As we saw, Nintendo entered the market in the most chaotic and uncertain of times. These were clearly not ideal conditions for anyone to venture on a new territory. And yet, against all odds, Nintendo did it flawlessly, and because of that Mario and the NES resurrected the entire American video game industry in 1985. This article aims at showing how every element of Nintendo's strategy complemented themselves and built off each other towards achieving the same goal. Nintendo's strategy was global and covered every imaginable aspect. If anything, this obsession over product quality, their extensive customer service and prominent figures show that Nintendo wasn't leaving its fortune in the hands of fate, as its name in Japanese suggests.